Thank you to everyone who took our library feedback survey at the end of the Spring semester. We opened the survey on April 17 and received 151 responses as of this blog posting. We saw some of what we expected among the survey responses and we also saw some surprises. The responses came from a self-selecting group who were willing to follow QR codes to our online survey. The survey was not designed to reveal how the entire Hunter College community uses our libraries. We asked to hear from you, and you obliged. So we are sharing some of what we heard:
Your number 1 reason to visit the library is to study.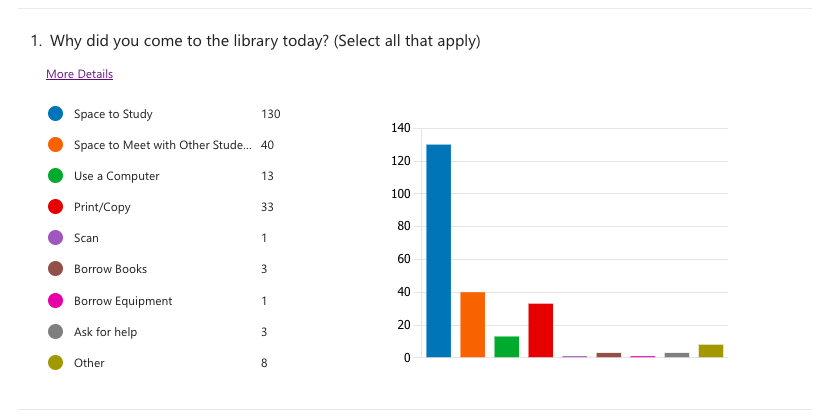 We were happy to see that the library stands for studying among this group of survey takers. This tendency to view the library as a place for study may explain some of the most frequently left comments. More on that further down.


Your favorite floor to visit is B1.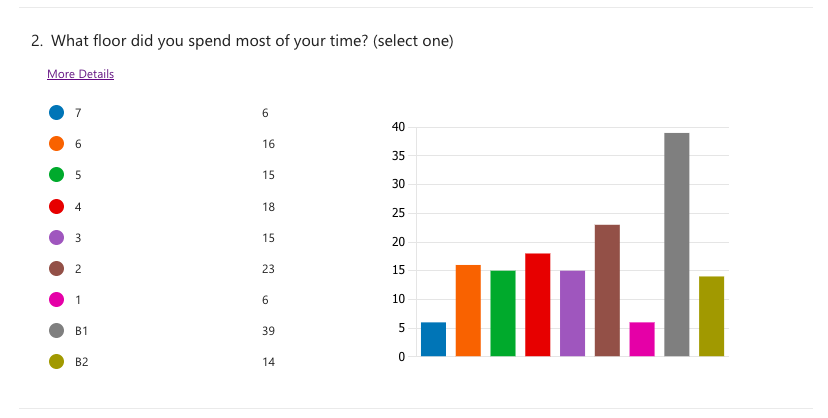 This floored us (Ha?). We know that B1 receives its share of visitors, but we did not know that they were such passionate survey-takers. Note that this does not mean that B1 is overall the most popular floor among all our library users. It just means that most of our survey-takers, for whatever reason, happened to spend most of their time on this quiet floor full of book cases.


Your top concerns are noise, outlets, and seating.

We might have guessed something similar based on what we hear at our service desks. Only a small group of survey takers left additional comments, so we want to be cautious about interpreting these results. We plan to follow up to hear more about how significant these issues are for our library visitors in the coming academic year.

Still want to leave us feedback? We are leaving the survey open through the end of this academic year. We would love to hear from you: https://forms.office.com/r/yKBDsAB0cC