The Leon and Toby Cooperman Library at Hunter College's main campus is committed to providing an environment that is conducive to study as well as to the protection of library materials, technology, and furnishings. Responsible stewardship of library collections, in particular, requires that we exercise care in allowing food and drink in library facilities. All users of the library should respect the following guidelines in terms of consuming food and drink in the library.
Snack foods and covered beverages are permitted.
Meals are not permitted in the library
Use care when consuming drink while using computers and library materials.
Dispose of drink containers in trash bins or recycling bins.
Food and drink residue attracts insects and rodents. Alert library staff about any spills or messes.
Some library locations have unique or at-risk resources and may have additional food and drink restrictions. Consult with library staff if you have any questions.
The Libraries reserve the right to suspend these guidelines for special library events.
Your cooperation helps keep the Library clean and quiet for everyone.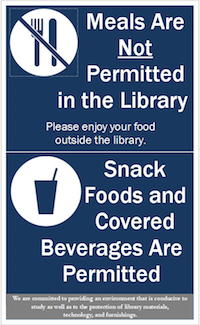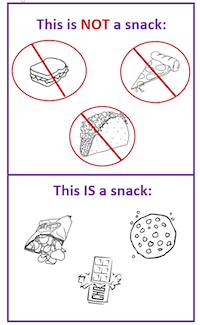 For questions or problems, contact the Circulation desk, 212-772-4166