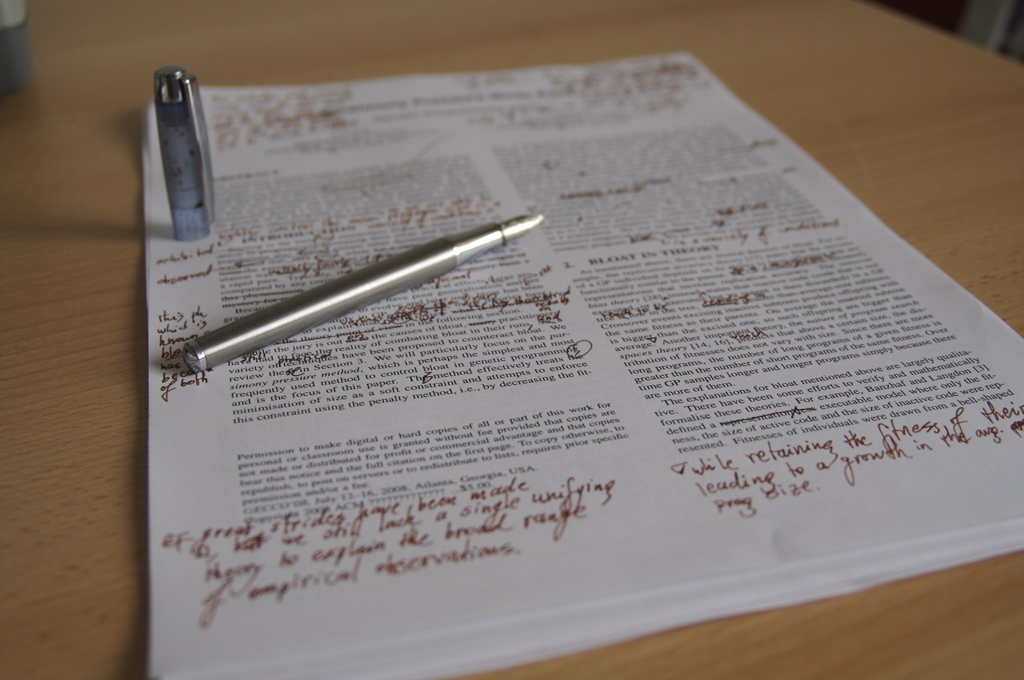 Image by flickr user Nic McPhee
The Hunter College Libraries asks all faculty to please help us recognize exceptional work done by Hunter students by participating in the library's annual Paul LeClerc Competition for Best Research Papers. All departments and special programs in the college may participate.
Prizes will be awarded for student papers judged to be the best of 2016. Instructors may nominate papers written for any course given in the winter, spring, summer, or fall semesters of 2016. (Please note that master's theses or other works produced outside the scope of a semester-long course are excluded.) Only papers submitted by the course instructor will be eligible for awards. Please submit no more than three papers for any one course.
The goal of this competition is to stimulate the creative use of library resources, so winning papers should be thoroughly researched, well written, and properly documented. The library will award gift certificates in the amounts of $200 for first prize and $100 for second prize in the categories of (1) 100-level undergraduate courses, (2) all other undergraduate courses, and (3) graduate-level courses.
The deadline for the 24th annual competition will be WEDNESDAY, MARCH 15, 2017. Please submit papers via e-mail to john.carey@hunter.cuny.edu or hard copy to John Carey, Health Professions Library, BC2FL Brookdale Campus.
For each submission please include:
the title and number of the course for which the paper was written
the semester during which it was written
the student's phone number, e-mail address, or other contact information.
We will present the awards at the annual Library Day celebration in April of 2017, at which time we will also formally recognize the instructors of the winning candidates for promoting the research and writing skills of Hunter students.
Please feel free to contact John Carey (john.carey@hunter.cuny.edu) with any questions. Thanks for your participation!